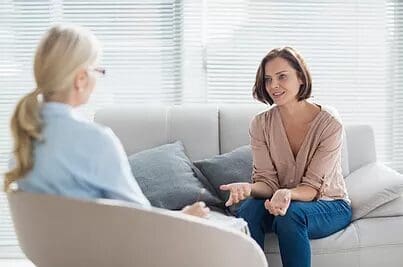 Individual Psychotherapy for adults involves meeting with a therapist one-on-one for the purpose of reducing internal suffering which may occur in the form of problematic behaviors, beliefs, feelings, and somatic responses (sensations in the body). In addition, ongoing therapy is a common and useful means of self-growth and self-actualization for many people. Therapy can help people to confront barriers which interfere with emotional and mental well-being. Many people enjoy therapy and relish the journey of becoming more conscious about themselves, their inner world, and their relationships. Therapy may help to increase positive feelings such as joy, compassion, peace, self-esteem, spiritual connection, and love.
​Individual Psychotherapy can help treat specific mental health conditions such as depression, anxiety, panic disorder or ADHD. However, many therapy clients are seeking help for relationship problems, stress management, career ambitions, and/or a host of other issues. Therapists may support clients in making lifestyle changes, serve as a listening ear, and/or provide specific strategies or techniques for changing unwanted thoughts, behaviors, or emotions.
Child and Adolescent Psychotherapy
Child and adolescent psychotherapy helps address issues including, but not limited to, Attention Deficit Disorder/Attention Deficit Hyperactivity Disorder (ADD/ADHD), depression, bi-polar disorder, anxiety disorders, issues related to parental separation or divorce, peer-relationship problems, family relationship problems, and problems related to school achievement.
Childhood and adolescence can be a challenging time for many. Children may face challenges with peers, school, parents divorcing, death of a family member, social awkwardness, or discipline. Adolescents may also face similar challenges and can also struggle with sexuality, relationships, puberty, independence, drugs and alcohol, or life-changing decisions.
Given that parents/legal guardians are bringing their child/adolescent into counseling we expect that parents/legal guardians will respect the need for confidentiality in your child's counseling relationship with their Therapist. However, we also believe that the parent/legal guardian can be our greatest asset in helping a child succeed in meeting their counseling goals. As such, the Therapist who works with your child/adolescent will consult with the parent/legal guardian on a regular basis about their assessment of the child's mental, emotional, and behavioral health.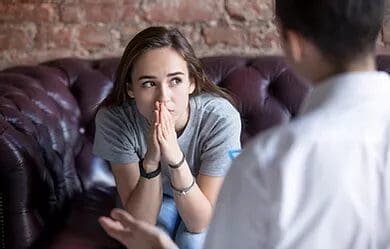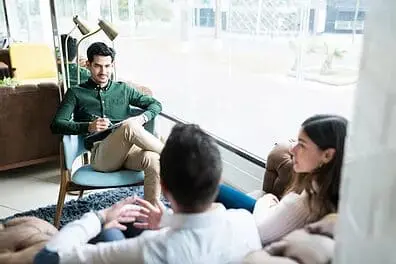 Couples therapy is a means of resolving problems and conflicts that couples have not been able to handle effectively on their own. It involves both partners sitting down with a trained professional to discuss their thoughts and feelings. The aim is to help them gain a better understanding of themselves and their partner so that they may improve communication and minimize conflict.
What kinds of problems do people usually bring to couple therapy?
People seek therapy for a range of problems and every couple is different. Some of the most common complaints include lack of communication, frequent or constant arguments, unfulfilled emotional needs, financial concerns and conflicts about children.
You may be wondering why these problems sound like common issues that many couples resolve without professional help. Couples often seek help not because their problems are different from those of other couples, but because they are unable to resolve them effectively. Other couples seek help as a result of a crisis in the relationship, such as an affair or apparent loss of affection and caring, or a traumatic event, such as an illness or loss in the family.